Industry 4.0
---
The CYLASER cyber-physical system can be integrated seamlessly
with other machinery of the production cycle thanks to the CYLASER Open Source software
which is able to manage any existing automation system. It automatically fits into a company's logistic system.
Remote and self-diagnosis software applications allow remote control and assistance.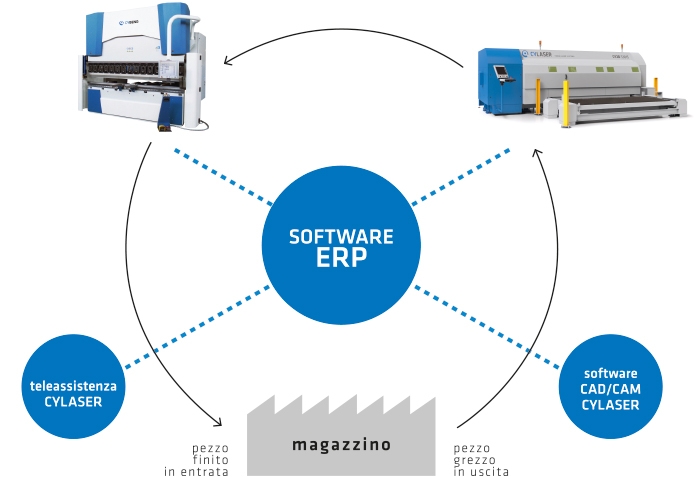 The CYLASER 4.0 innovation improves:
---
– versatility through the production of small batches at large-scale costs;
– fast development from the prototype to mass production;
– productivity through shorter set-up time, less errors and machine downtime;
– quality through sensors that monitor production in real time reducing production scraps.
Automated Production
---
CYLASER systems can be integrated with different types of automation,
from the loading/unloading server to the automated storage tower
for completely unmanned production. The CYLASER software allows the integrated management
of third-party integration systems thanks to the open source concept.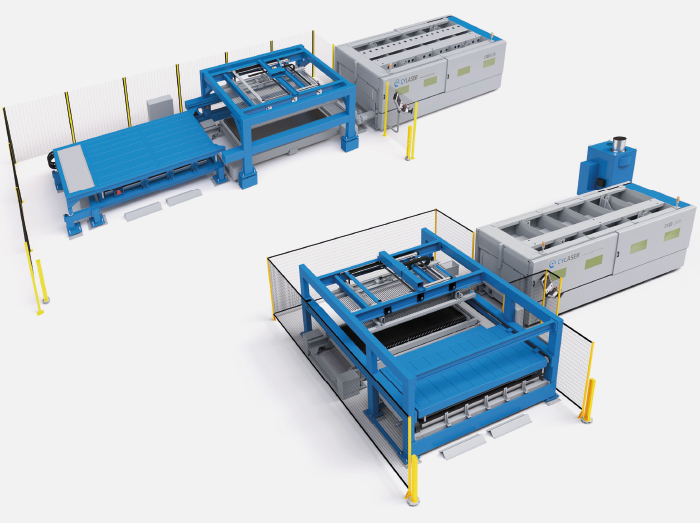 Automation Tailor made

software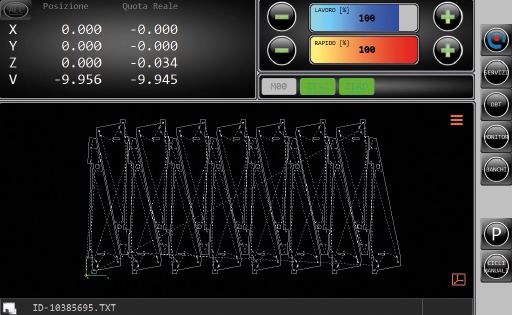 Simple and user-friendly


interface:
Easy-to-use and customizable graphic system;
Features all the software needed for management
on the machine and remotely;
Possibility to choose a normal PC
as a more flexible and affordable alternative;
Possibility of integrating a portable device to control
machine from every position.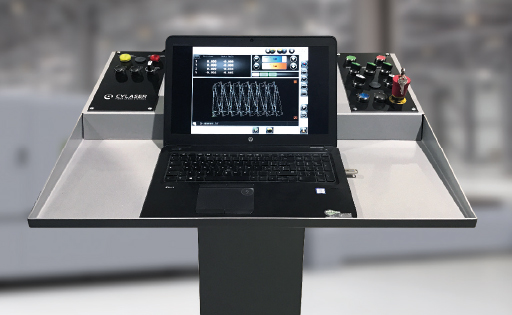 ADVANTAGES
Certified for the main CAD-CAM software on the market,
for the maximum degree of integration with any existing system;
It fits perfectly into the company network
to ensure remote servicing and diagnostics;
It allows sharing the cutting technologies
with management and quotation systems;
CYLaser 4.0


Automatic evolution